Regular price
$38.00 USD
Sale price
$19.00 USD
Unit price
per
Sale
Sold out
Get that signature reggae/dancehall sound.
Plugins Used

Logic Pro Stock Plugins:

Compression ✔️ EQ ✔️ De-Essing ✔️  Reverb  ✔️ Multiband Compression✔️ Noise Gating ✔️ Limiting ✔️ Filtering ✔️ Pitch Correction  ✔️ Creative Effects ✔️ And Much
Delivery & Returns

This item will be instantly delivered digitally. All products are instantly downloadable after purchase
(you will receive a download link by e-mail automatically after check out)
System Requirements

Requires Logic Pro X 10.4.1 or above. This product is compatible with Apple's Logic only.
Our Guarantee

30 day money back guarantee
Easy returns
Secure ordering
Share
View full details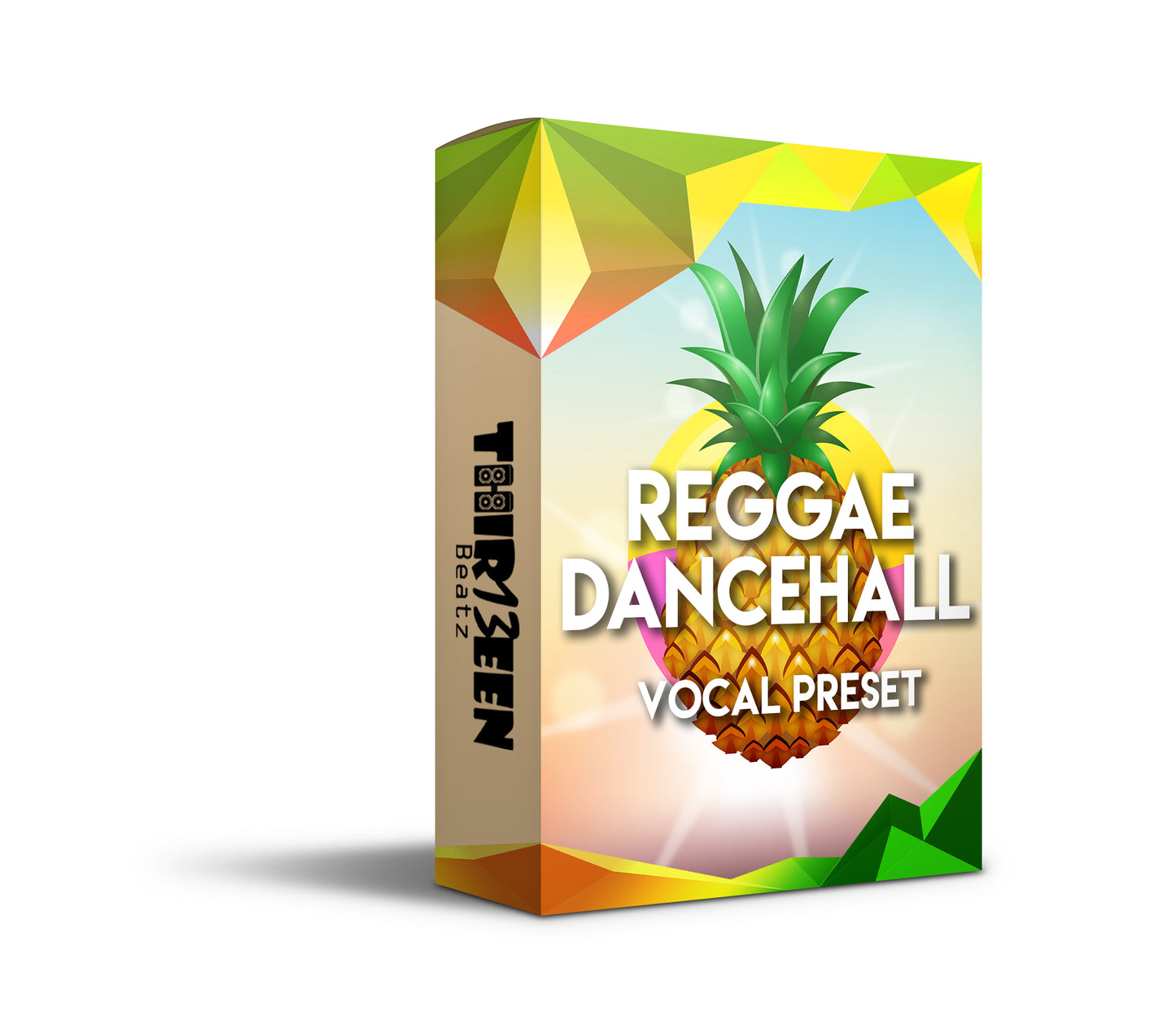 LOGIC PRO X VOCAL PRESET
Make your recording process simpler and faster with this logic pro X vocal preset! This vocal preset has been developed to help you get industry-standard sound quality for vocals easily and quickly. Replicating the settings and plugins used by the engineers who worked on the this artists music, you can now have radio-ready mixes with just a few clicks.

The preset takes care of all the complex mixing processes of recording professionals, so that you can solely concentrate on your craftsmanship. Whether you are an experienced artist or a beginner trying to make their mark in music, this vocal preset will make sure that your songs reach maximum potential. With countless charts all over the world becoming dominated by tracks made using Logic Pro X, having this vocal preset will grant you access to more opportunities to find success in a competitive niche.

You no longer need to worry about setting up every plugin correctly and spending hours trying to get great sounding vocals; let the vocal preset do it for you! Get your hands on this invaluable tool today and see results in no time.
Reggae dancehall logic pro x vocal preset
I've bought it but I couldn't get the benefit from out of it. I found it very difficult to set up although I watched the video how to do that. It would have been better if the video was specifically for the setting up of reggae dancehall Logic Pro x vocal preset and not Drake vocal preset. So I've just got it there in my computer not doing anything at the moment.
It works
I'm new to mixing and dont what I'm doing half the time lol so thanks
Let us Hook You Up'
Got an idea for a hook? Send us the beat and we'll lay vocals down for you! Go here
We're The Fastest Growing Blog Online :)

When it comes to growth, we lead by example.
Ranked #1 by Google, YouTube and TrustPilot!

Hassle-Free Exchanges

If for any reason your unsatisfied with your purchase, we have 30 day full refund policy. No ifs, buts or maybes! :)