Finding the right instrumental for a song is tough. Maybe you don't have the time or patience to search through an endless list of YouTube videos, or maybe you just can't find what you are looking for. It is in these moments when vocal removers come in handy.
These apps allow anyone to remove vocals from any song with ease and without damaging the quality of the music. Best of all, they are free!
Below are some examples of popular vocal removers that will help make your karaoke experience easier and more enjoyable:
X-Minus is a free vocal remover that works great to remove the original vocals from any song. The app allows you to choose whether or not you want to leave background vocals in place, and it also has an advanced feature that lets you control other factors like bass and treble levels as well as equalizing options.
AI Vocal Remover is a completely free vocal remover. Best of all, its algorithm works to remove the vocals quickly and easily without losing any quality in the music. It also allows you to playback your song at regular speed or slow it down for karaoke purposes.
Vocal Remover is a free online app that allows you to remove vocals from songs in minutes. Best of all, the process only takes seconds and doesn't cause any distortion in sound quality. The user interface makes it easy for anyone to use even if they don't have any experience with this type of technology.
Vocals Remover is an app that was used to create the karaoke instrumental for many popular songs like "Shape of You" by Ed Sheeran. Best of all, it has a very user-friendly interface and allows you to download your remade song as an mp3 file so it can be played anywhere without internet access.
5. Vocal Remover Pro for Mac & Windows
The Vocal Remover Pro is a paid online app that offers many of the same features as the free vocal removers above, but it also has some unique benefits like more advanced equalizing options and controls to increase or decrease reverb levels. Best of all, unlike other paid apps, this one is still affordable at only $29.
MazMazika is an app for Mac users only. The unique thing about this vocal remover is that it uses neural network technology to remove vocals quickly and efficiently without any distortion or damage done to sound quality.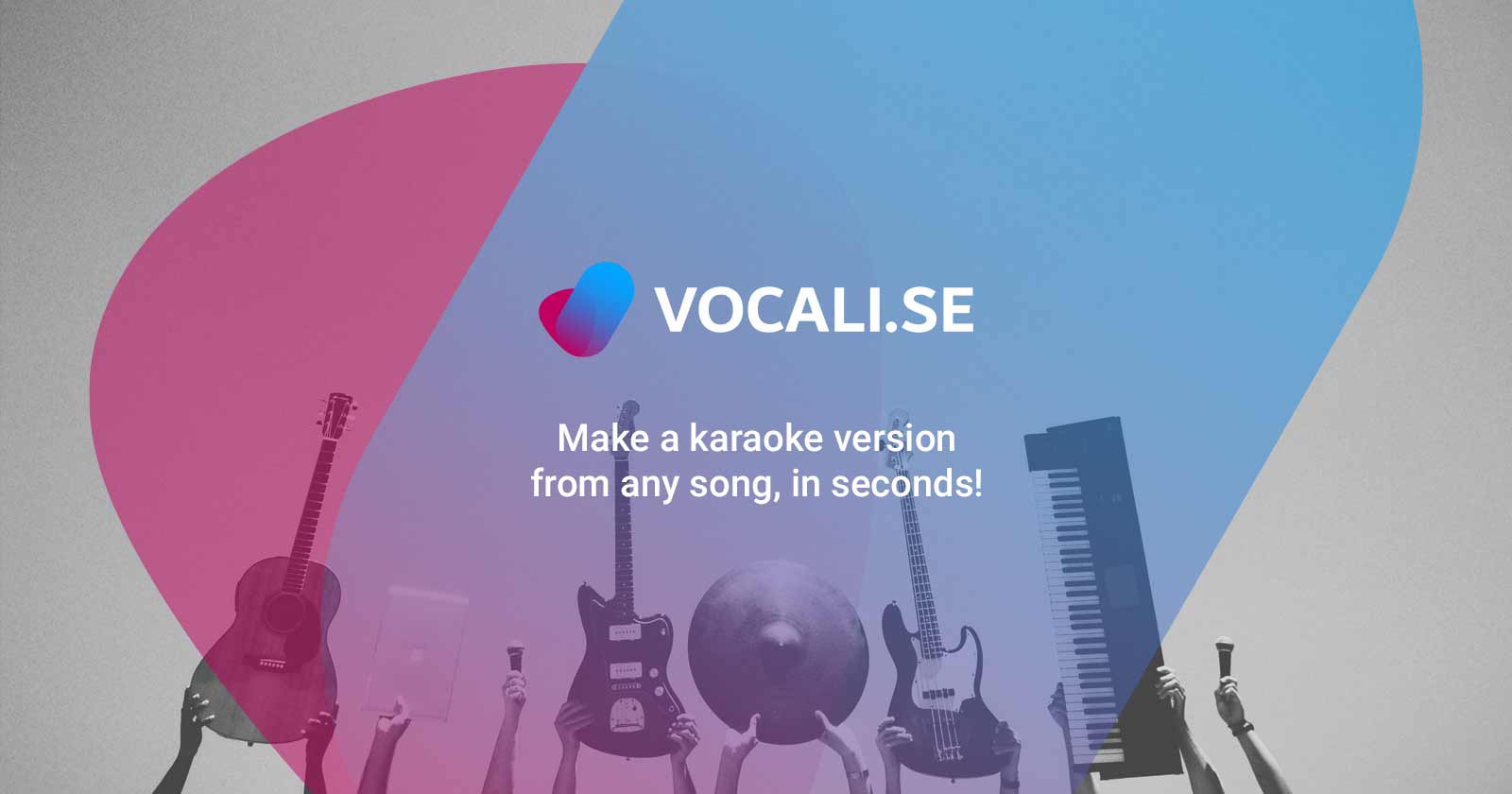 Vocali.Se is a free online app that allows you to remove vocals from any song with only two clicks of your mouse. Best of all, it has an advanced feature called "live re-mixing" which lets users record their version as they make changes and instantly listen back to the new result for feedback purposes.
Conversion Tool is an online app that offers many of the same benefits as free vocal removers, but it also has some unique features like the ability to choose whether or not you want background vocals left in place. Best of all, this tool allows users to download their newly created instrumental file as an Mp3 audio file for use with any karaoke machine.
If you've ever wanted to sing your favorite song but can't find the instrumental version online, or if you just want to be able to create karaoke instrumentals for any of your mixes without having to spend hours searching on YouTube, these tools are very helpful.
They quickly remove vocals from songs and then allow you to save them as an MP3 file that is ready to play with many different audio players.
Subscribe here for more music creator content!